RONIN KICKBOXING | MUAY THAI | FITNESS TRAINING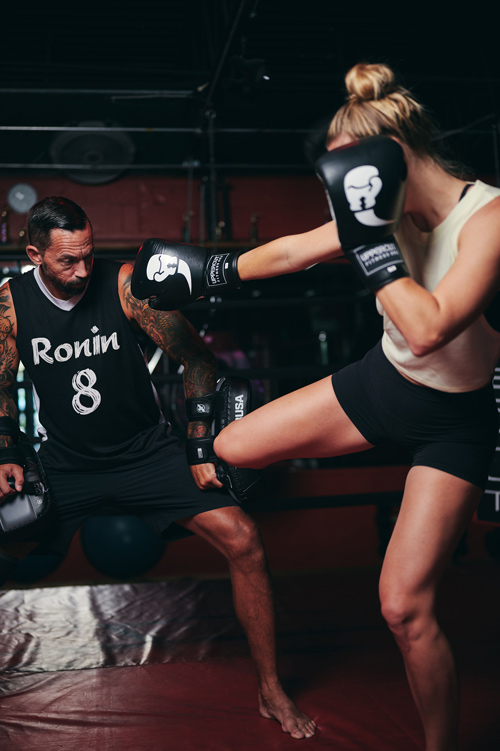 Ronin Kickboxing offers training in Muay Thai, Brazilian Jiu-Jitsu, and incorporates some of the most effective fitness training in the Tampa Bay.

Owned by Josh Golden, a former competitive kickboxer and Muay Thai specialist, there is no better place to train in Sarasota. It is a safe environment for a beginner or elite martial artist. We train in group classes, with private lessons available.

In today's MMA scene there are two dominant disciplines, Muay Thai when standing and Brazilian Jiu-Jitsu on the ground.

A Ronin was a samurai warrior, without a master or lord and here at Ronin Kickboxing, we believe you are the master of your fitness journey. Nothing teaches self-discipline better than martial arts.

CALL JOSH TODAY!
Private and small group sessions available by appointment.
Let Us Help You...
Master Your Fitness
Whether you are interested in enhancing your technique and competitive edge in the sport of kickboxing, gaining confidence in your self defense abilities or are more interested in a fat-melting cardio workout, RONIN has just the right fit for you!
---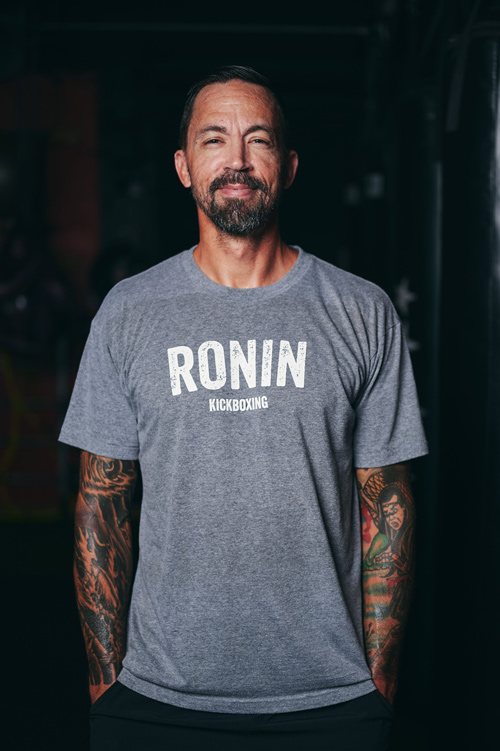 Start training today...
Coach Joshua Golden
Josh Golden has dedicated the last twenty-five years educating himself in various arts and disciplines including Muay Thai, kickboxing, Taekwondo, boxing, submission wrestling and jiujitsu. He also has over a decade of teaching experience (Private, semi private, group, and classroom settings) and anywhere from 5-75 yrs of age.
Coach Josh focuses on providing a safe, technical, fun and fast paced environment to those that are looking for exercise, learn a new skill, competition or self defense. 'As an educator, I understand the value of individual learning styles and speeds. As a coach, simple effective communication and demonstration. As a human, more being less doing."